Institute for Genomic Medicine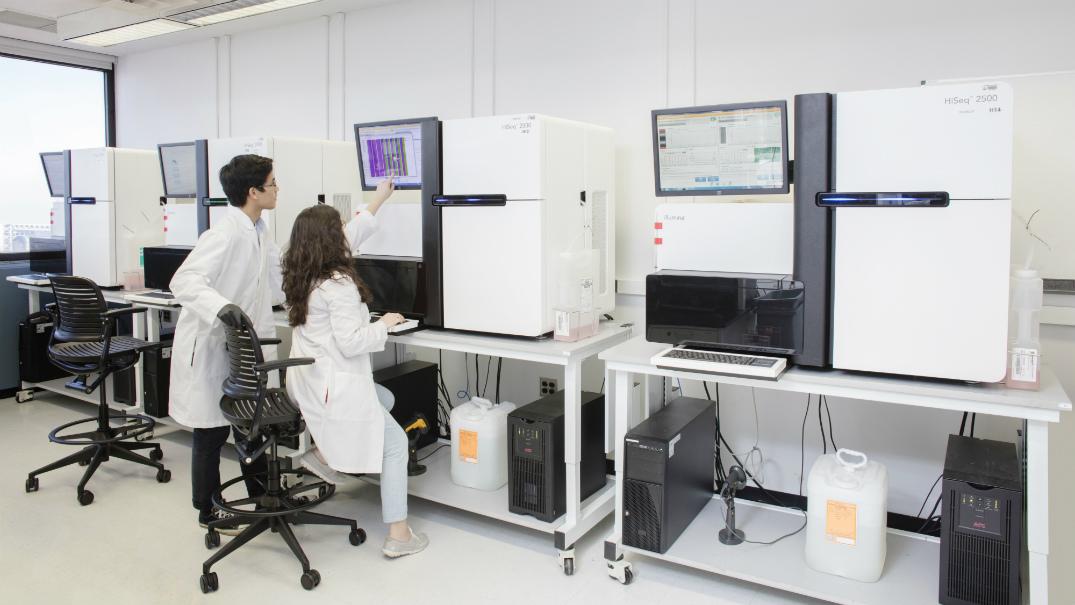 The overarching goal of the Columbia University Medical Center Institute for Genomic Medicine is to create a cohesive, Columbia-wide research and teaching environment for human genetics and genomics.
Recent technological advances in genome sequencing and adoption of electronic medical records have paved the way for the creation of patient-centered personalized medicine that will be one of the cornerstones of the medical field. Columbia scientists will help drive innovation in genomic medicine through research, clinical applications and outreach efforts. In support of these efforts, the Institute is in the process of establishing a scientific environment that offers the benefits of scale and expertise to facilitate the integration of genomic analysis across the Columbia community. This means leveraging science in fields as far ranging as genomic sciences, computational biology, and translational research to bring a diversity of disciplines to the diagnosis and treatment of genetically based diseases. 
As part of the Columbia Precision Medicine Initiative, the Institute for Genomic Medicine acts as a powerful resource for NewYork-Presbyterian clinicians to make effective use of genomic data to improve patient care. 
Therapeutic areas in which the Institute for Genomic Medicine expects to provide important clinical impact include epilepsy, unresolved & undiagnosed childhood genetic disease, maternal-fetal medicine, kidney and liver diseases, and amyotrophic lateral sclerosis.
The Institute for Genomic Medicine was established in January of 2015 under the direction of Dr. David B. Goldstein as a part of the Columbia Precision Medicine Initiative.