Laboratory of Personalized Genomic Medicine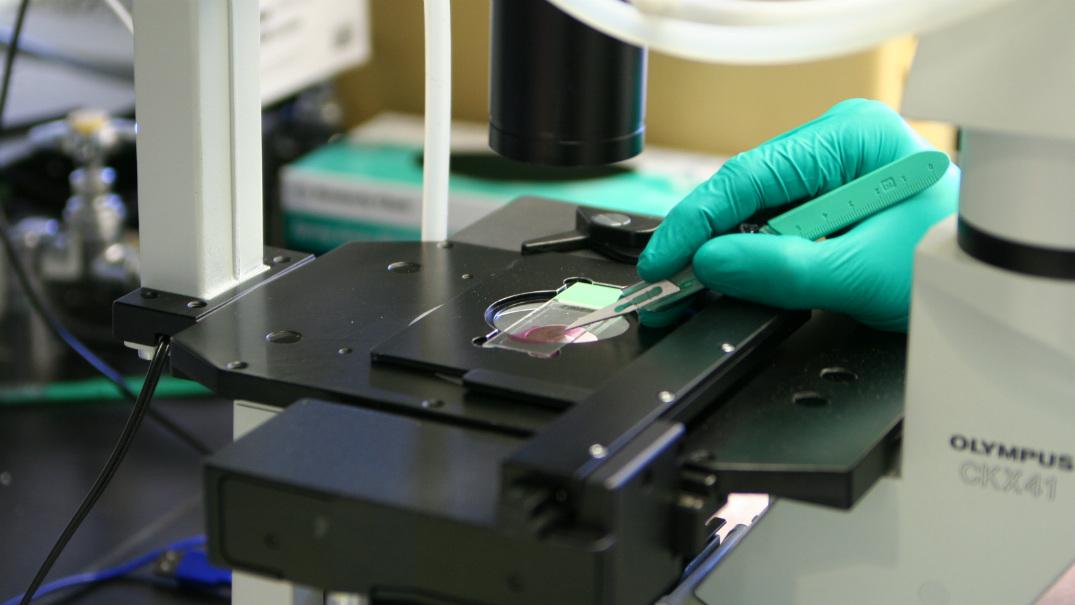 The Laboratory of Personalized Genomic Medicine of the Department of Pathology and Cell Biology is a state-of-the-art diagnostic laboratory that performs cutting-edge tests in the areas of genetics, oncology, cytogenomics, and molecular microbiology. The laboratory operates under Clinical Laboratory Improvement Amendments (CLIA) regulations and is accredited by the College of American Pathologists and the Clinical Laboratory Evaluation Program of the New York State Department of Health.
The laboratory is committed to meeting the genetic and genomic testing needs of our patients. We quickly adapt the scientific discoveries and advances made within and outside our university to develop technically validated, clinically relevant, diagnostic, prognostic and predictive molecular and genomic assays.
Our goal is to enable physicians to harness the capabilities of these technologies to individualize the management of genetic conditions, cancer and multifactorial conditions. Embedded in one of the leading university medical centers in the country, the laboratory ensures that our patients receive the most relevant testing by participating in multidisciplinary programs with our clinical colleagues in surgical pathology, cytopathology, clinical genetics, neurogenetics, adult and pediatric oncology, and maternal fetal medicine. We are always available for consultation.
The Laboratory of Personalized Genomic Medicine contributes to the training of physicians and post-doctoral fellows in Anatomic and Clinical Pathology and Clinical Genetics, while overseeing the training of Fellows in Molecular Genetic Pathology and Clinical Molecular Genetics. Physicians and Scientists trained in the Division have gone on to contribute to diagnostic laboratories around the world.
Learn more about the Laboratory of Personalized Genomic Medicine.
Contact Email: [email protected]